Everlyne Awuor
Officer Procurement | BOC Kenya Plc
Just a few simple lines, ''if I want to feel seated under a beautiful roofed outdoor tent-like house, Tarpo tents are the tents to use, so beautiful and cool like being inside, may just be compared to being in heaven while on earth. Keep up the good work Tarpo team.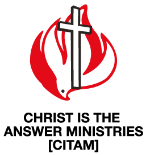 Esther Theuri
CITAM
During our Annual Management Retreat (August 2015), we were hosting about 55 people. At the
time, CITAM Kadolta Resort would not comfortably hold that number. We had to brainstorm ideas
on how we would make this possible. Having had not very good experiences with other companies,
we searched and searched and landed on Tarpo.
First, the personel is professional, they are disciplined, they come in uniform, they understand their
job and handle everything about the tents.
Secondly, they speak their word. They deliver and set up the tents the day before. They are also
swift in their communication.
Unlike other tents, some of the unique features we experienced are:
1. The Linen – Tarpo provide clean and dust free linen.
2. It has a portable sink
3. They have tables inside
4. They have provision of lighting and mirrors
5. They are private and warm.